E – Biking Is The New Bicycle Sport Of Choice It Seams
30 years ago it was mountain biking but the newest generation of biking enthusiasts are taking up E – Biking and I don't blame them, It's a great way to get out and about.
Throughout Europe E – Biking tours are becoming very popular.
Based on this latest report it may be the Netherlands that is leading the way in this bicycle revolution, because according to the yearly market study by the trade associations RAI and BOVAG 223,000 e- bikes were sold in 2014 in the Netherlands an increase of 16%. And 21% of all bikes sold were e – bikes.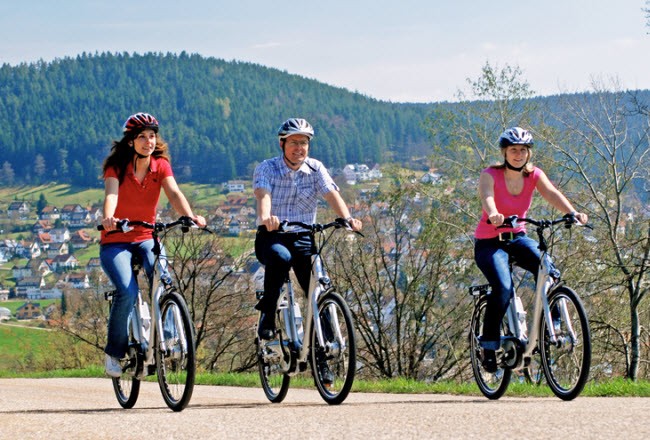 This report went on to say:
After years of decline also sales of regular bikes were again growing in 2014; by 4.2% to a total of 1,051,000. The same holds true for the money the Dutch spent on buying new bikes and electric bicycles. The total amount grew by 11.2 to over 886 million euro. The biggest part of that amount was spend at IBDs; 71%. This represents a 3% growth compared to the dealer's distribution market share in 2013.
It's estimated the Dutch ride 4.5 billion kilometers a year and 12% of those kilometers are on e – bikes. With the increased number of e – bikes the kilometers traveled will surely continue to increase in coming years..