.
Drilling Methods
There are four main drilling methods for hand drilling wells.
These methods are percussion, auguring, sledging and jetting.
The fifth method would be to get a well drilling truck in for tough conditions, deep wells and large diameter wells.
Let's take a closer look at the various methods.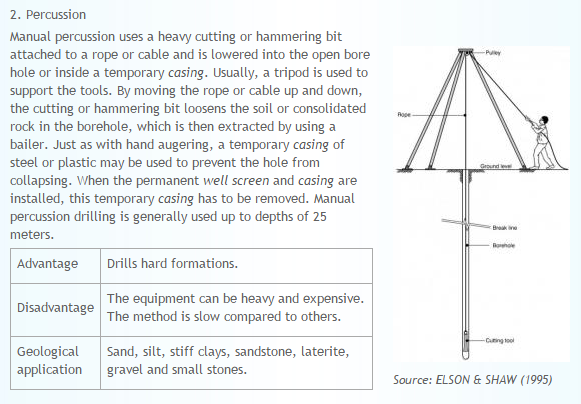 .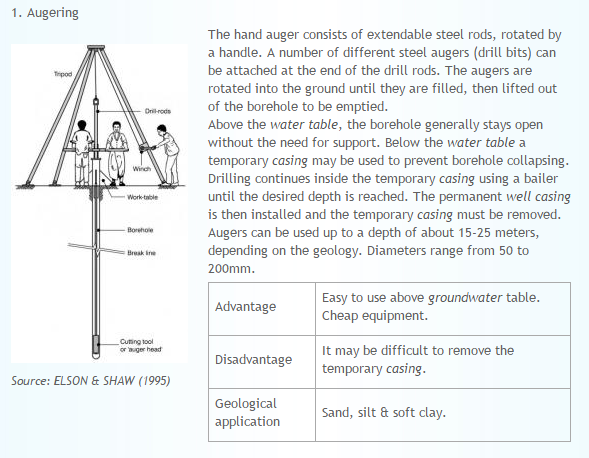 .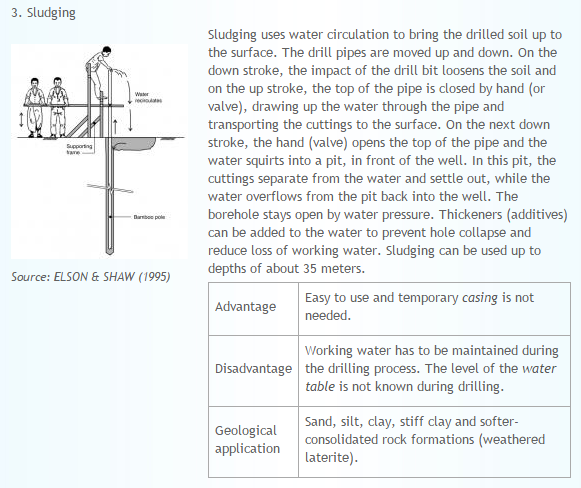 .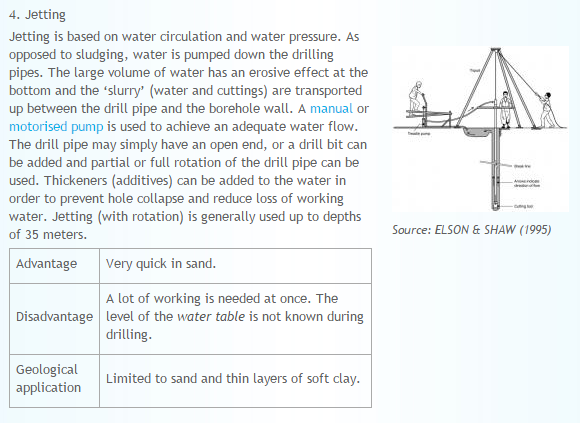 .
Watch This One Man DIY Well Being Jetted
.