.
Commercial Buildings Are The Perfect Size To Make These Energy Efficient Systems Work
It's here, an affordable, renewable, sustainable way to build net-zero office buildings – look no further.
Geothermal and solar helped this amazing commercial office building get all the way to net-zero.
That's right this amazing office building produces as much energy as it consumes.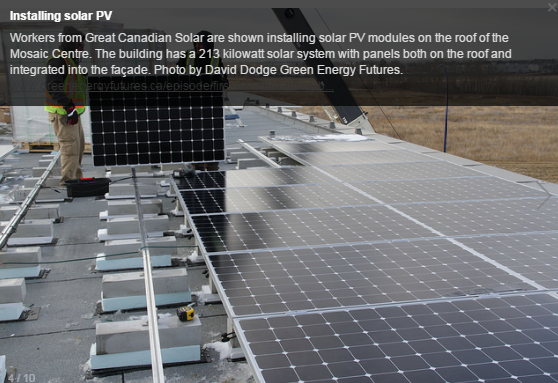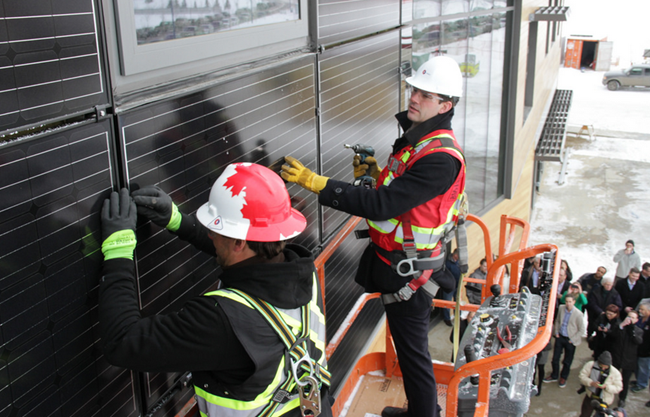 Solar Wall Panels – Edmonton Mayor Fastening Last One Into Place
.
Check Out The Video On The Next Page
.