.
Antarctic Research Stations Are Getting Harder To Resupply
The problem is that as the antarctic ice extent increases these bases are getting further and further from the sea.
In addition the sea ice which normally brakes up for a couple of months in the summer hasn't always done so over the past 5 years. Meaning ships can't get close enough to the bases and helicopters had to be deployed.
This make these bases uneconomic to keep open year round.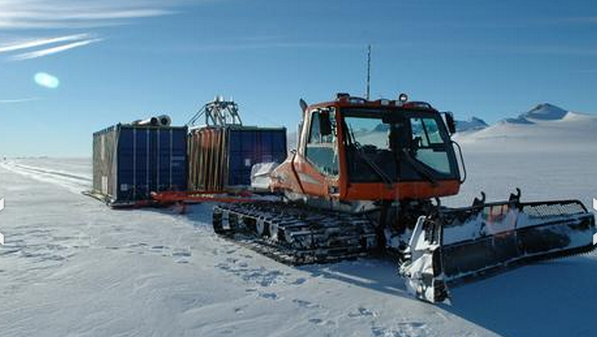 Rob Wooding said that resupplying Australia's Mawson Station — the longest continuously operated outpost in Antarctica — relied on access to a bay, a task increasingly complicated by sea ice blocking the way.

"We are noticing that the sea ice situation is becoming more difficult," Wooding told a media briefing on Monday ahead of two days of meetings between top Antarctic science and logistics experts in Hobart, the capital of Tasmania.

"In the 2013-4 season we couldn't get anywhere near Mawson due to the sea ice and we had to get fuel in there by helicopter which is inadequate for the long-term sustainability of the station," he said, adding that the French and Japanese had similar problems.

Wooding said Australia had not yet come close to shutting down a base because of sea ice, but had to look at "unusual measures" to keep operating.

Tony Worby, from an Australian centre studying Antarctic climate and ecosystems, said that in contrast to the Arctic where global warming is causing ice to melt and glaciers to shrink, sea ice around Antarcticawas increasing.

It hit a new record in September last year, with the US-based National Snow and Ice Data Center reporting that the ice averaged 20.0 million square kilometres (7.72 million square miles) during the month.

Scientists have struggled to predict sea ice conditions, which are believed to be affected by the strong winds of the Southern Ocean which can push the ice out from the continent of Antarctica.
Read the rest of the article at the source.
.