6 Months Ago Tesla Announced Its New Battery Factory Would Be Built In Reno Nevada
Today construction is well under way and on schedule.
This plant is to supply the lithium ion batteries for Tesla's Model 3 car scheduled to be in production in 2017
The big question now is what kind of efficiencies can this plant achieve and will it get the cost low enough so electric cars can compete with the cars in production elsewhere today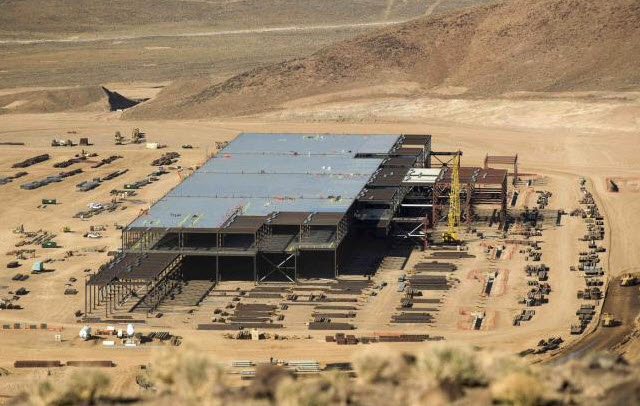 Many within the electric car industry believe that $100 per kilowatt-hour will be the tipping point for electric-car batteries.

It is the point at which electric vehicles will be able to compete directly with internal combustion vehicles on price, and therefore a major step in boosting sales.

According to investment pundits at The Motley Fool (via Charged EVs), the Tesla Motors [NSDQ:TSLA]battery gigafactory could achieve that $100-per-kWh battery cost.

That's because it could overachieve on its stated goal of cutting 30 percent from today's battery costs.