.
Designed By Airbus As A Prototype For Future Larger Aircraft
It's the E-Fan experimental aircraft Airbus Group has built. It Was a highlight at the 2014 ILA event.
Let's get some more insights into this E-FANtastic airplane.
As we all know electric cars have made huge strides in development over the last several years and it appears that the aircraft industry is keeping pace.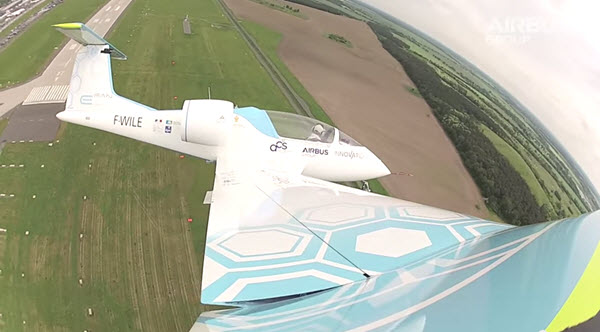 Noise has been a major issue among people living near airports. In fact, the aviation industry has been slapped with numerous lawsuits that have not only been expensive and time wasting but have also ruined the overall reputation of the aviation companies. Consequently, the aviation industry welcomes products that emit low levels of noise. Similarly, an increasing number of clients want to participate and promote the use of green technologies. The E-Fan electric aircraft will be able to hit two birds with the same stone- offering a low noise aerospace solution and providing green technology in the aviation industry.

Airbus developed the two-seat experimental electric aircraft and made its first public demonstration in France in April 2014. Its market will mainly be schools, flying clubs, and the training of pilots. The structure of the aircraft is all-composite. The company is banking on the current research for battery technology to allow them to utilize the best technology so far.

The batteries of the prototype are contained in the inboard section of the wing. The design allows for battery pack hot swaps.

The airplane has the ability to reach a speed of 136 mph. In addition to that, it can carry out a comfortable flight of up-to one hour. The E-fan 2.0 will be mainly used for pilot training which will only serve a small fraction of the market. The E-fan 4.0 will serve a wider market since it will be used to serve the general aviation market.
Airbus is gearing up for production and plans to have the first plane on the market in 2017.
See the source article for more details.
.
Watch The Video – On The Next Page
.