And With Prices Dropping On Battery Systems And Solar Panels Storage Is Becoming A Viable Solution
Now A Days people Want to use renewable energy sources and have power available 24 / 7.
So it is natural today that the renewable energy providers are partnering up with the energy storage companies so they can provide a complete solution for their customers.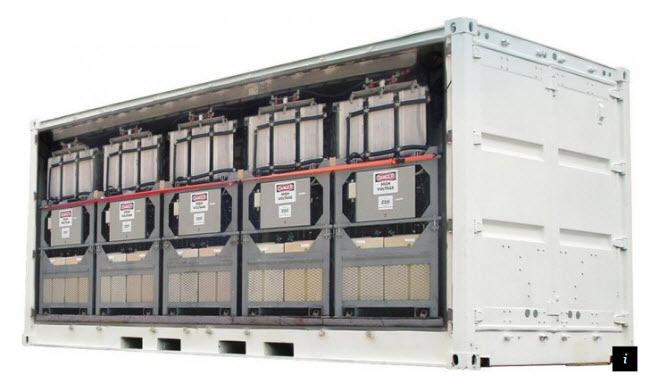 ZBB Energy Storage Solutions    Image Source
Solar Power Inc. intends to partner with ZBB Energy Storage.
"This proposed partnership between SPI and ZBB is all about accelerating global solar penetration through the marriage of solar plus storage," said Xiaofeng Peng, Chairman of SPI.

Energy storage systems are becoming vital to PV system expansion worldwide due to a number of factors, and we believe that ZBB's leading technology will help SPI become an early-mover in capturing this huge global opportunity. In particular, the global shift toward distributed generation (DG) solar has magnified the need to develop viable energy storage solutions for the commercial and industrial segments. We believe the integration of storage and energy management will become an increasing differentiator for solar companies, and this partnership positions SPI strongly to address these needs in the coming years.
Learn more about this partnership at the original article
.
.
Discover More About What ZBB Has To Offer – Watch The Video On Page 2