Solar Electric Hot Water Heater
The Nile Geyser is a electric water heater designed for use with off grid electric systems.
This unit won't drain the batteries to give you hot water.
Did you know that hat water is probably item most over looked by prepers?
Here is a short video by Engineer 775 recommending this solution.
.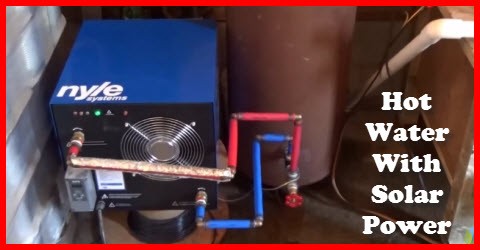 .
If  Your Main Heat Source Is Wood Heat Here Is Another Solution