Tired Of Charging You Kids Ride On Electric Car?
Then this modification is for you.
In this setup the battery takes about 4 hours to charge and the kid's should get about 2 hours of drive time.
And they can come back after lunch and drive some more.
The kids will soon learn to park their buggy in the sunshine.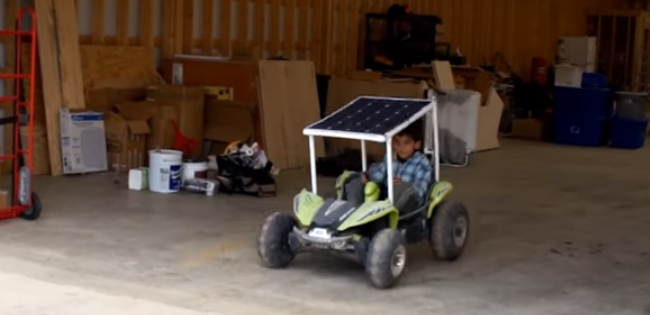 This is actually a really simple project and the video on the next page will walk you through the parts you need and how to build a solar powered kid's car.
.
Go To The Next Page To Get The Instructions
.