The World Cuts Down More Trees Than It Plants Every Year
Did you know that 26 billion trees get burned or cut down every year?
And that only 15 billion trees get replanted.
You can see the big difference and that difference has implications for the planet's climate.
One of the problems in replanting is the fact that it is labor intensive.
So what if a way could be found to make it a lot less labor intensive?
That's the goal of Bio Carbon Engineering – a company who's goal is to plant a billion trees a year using drones.
Lauren Fletcher Says
"The only way we're going to take on these age-old problems is with techniques that weren't available to us before," Fletcher says. "By using this approach we can meet the scale of the problem out there."

First of all, BioCarbon's drone flies above an area, mapping its level of forestation and reporting back on the potential for restoration. Then, the aerial vehicle swoops to 2 to 3 meters above ground and fires out a seed pod at sufficient velocity to penetrate the soil surface. The seeds themselves are pregerminated and covered in a nutritious hydrogel, giving them a higher chance of success.

Fletcher doesn't say the method is better than hand planting, just cheaper. He estimates the drone can plant at a rate of 10 seeds per minute. With two operators manning multiple drones, he reckons it would be possible to plant up 36,000 trees in a day. In all, UAV-seeding could be about 15% of the cost of traditional methods, he says.
Read more at the source article.
Images from the source article.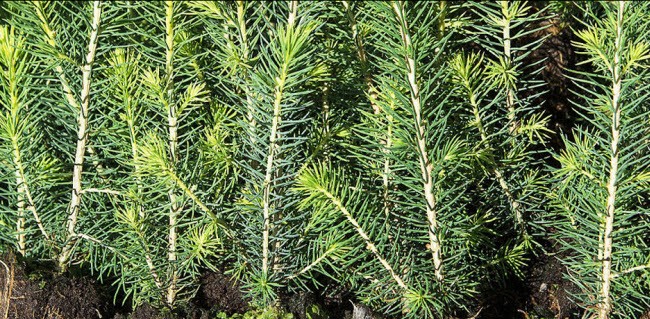 .